What's a go-to charity?
Your go-to charity is the cause that for one reason or another is close to your heart. It's the charity you choose to support when you run a race or want to honor someone who doesn't want a gift. It's your answer when someone asks you, "what's your favorite charity" because they want to give a gift or payment in your name, but it's not appropriate to give you directly. For example, a friend of mine's charity of choice funds research on her mother's chronic illness.
Why you need a go-to charity
By continuously giving to the same charity over time, you raise the impact of your personal contribution.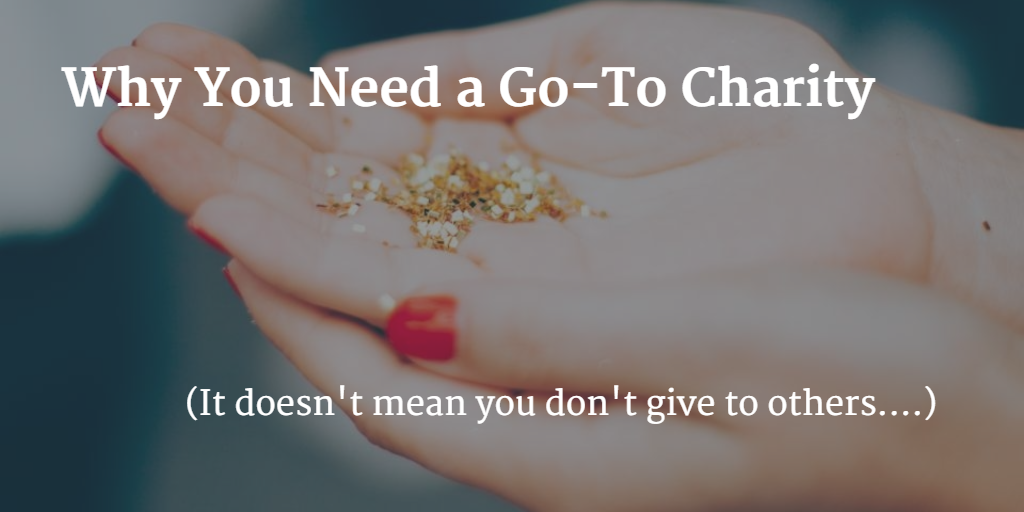 It doesn't mean not to give to others…
Charitable giving is an action we can take when we feel there is nothing we can do to help or fix something. This has been a rough month. Twice I had to tell my kids that another kid they knew died – one from cancer and then one from terrorism. The kids wanted to donate money in honor of their friends, and sure enough, giving pages were set up so we could choose one that felt right.
My own go-to charity
As the co-founder of Jeremy's Circle, it is no surprise that it is my personal go-to charity. And the desire to create the organization came from a need to have an impact where I otherwise was helpless. I am in no position to cure cancer, and I can't bring my late husband Jeremy back. But I can – with my actions and my checkbook – help provide much-needed support to other young families that are coping with cancer now or experiencing a cancer loss.
`
What is #GivingTuesday?
#GivingTuesday is a reminder, amidst the holiday spending of BlackFriday and CyberMonday, to give back. As they write on their website, "On Tuesday, December 1, 2015, charities, families, businesses, community centers, and students around the world will come together for one common purpose: to celebrate generosity and to give." Whether you choose to give to your go-to charity, or to a new one, it's a campaign worth joining.
That said, if you choose Jeremy's Circle, this is the #GivingTuesday page we set up.