I am very excited to announce that my debut novel Memoirs of a False Messiah is now available on Amazon. Stay tuned for the audiobook!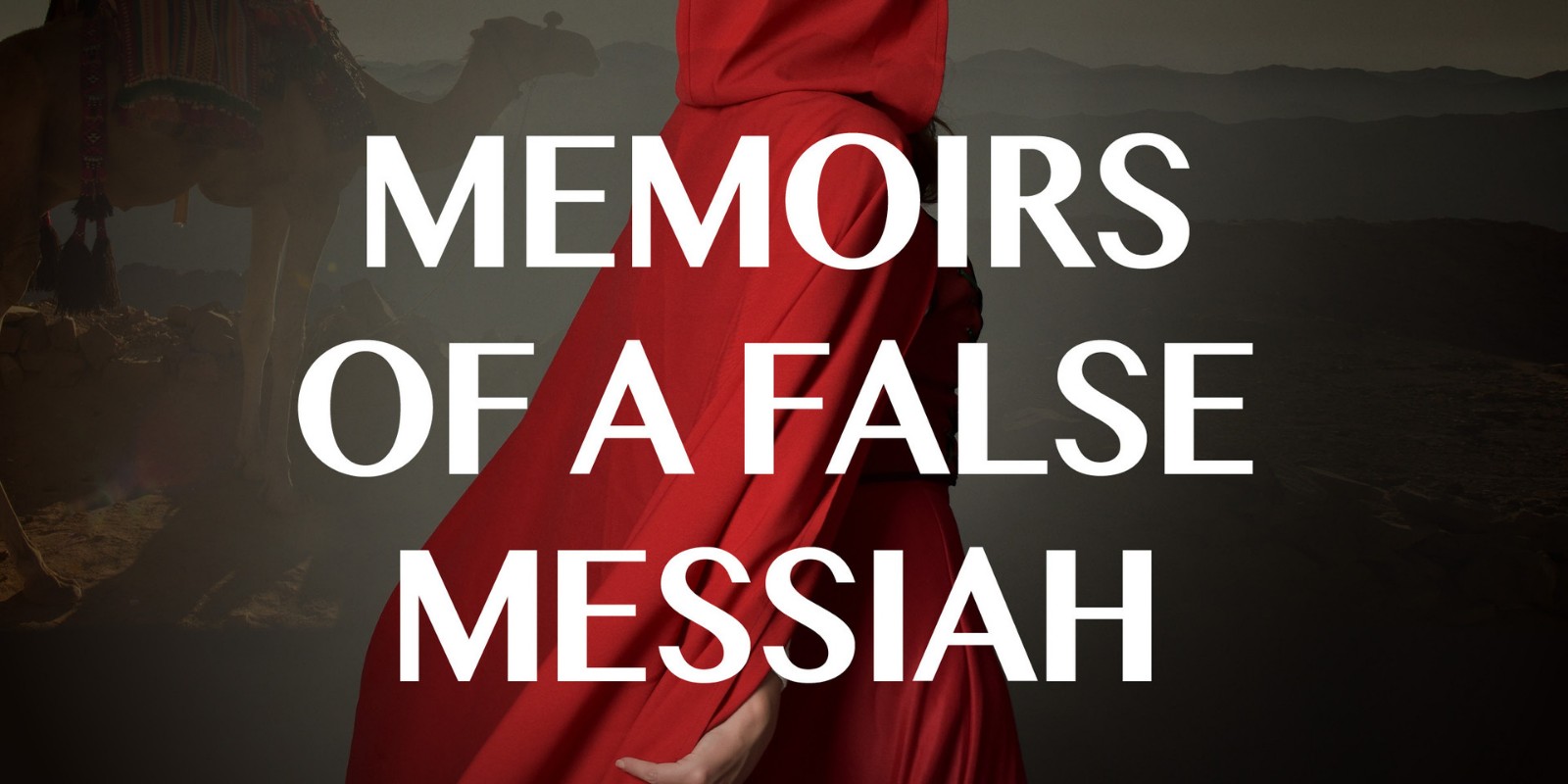 Her name is MiMi. And she is convinced it's her God-given mission to abandon middle-class America and create a commune for like-minded women in the desert in Israel.
Told in MiMi's voice, she describes her special relationship with God as she moves from the mixed-religion home of her early childhood to Orthodox Judaism in her teens, to the establishment and development of her cult. MiMi looks to the women in her life, in the Bible, and in other ancient texts, weaving modern and biblical dilemmas, as she shapes a truly unique place for her followers and herself. When her life and utopian community grow more turbulent and even violent, she questions her mission.
Deeply affecting, Memoirs of a False Messiah is the richly told story of one woman's struggle to reach perfection in an imperfect world.
Read sample chapters:
You can add the book to your Goodreads shelf here.
Here are some of the initial reviews:
April 28, 2019
Format: Paperback
Verified Purchase
How refreshing to read a novel about a woman as messiah–and a feminist no less! This was an enjoyable, entertaining read that also offers some heavy issues to think about: theology, community, sexual assault, sexual double standards. Highly recommended.
April 23, 2019
This novel took me deep into the intimacy of Mimi's life from page one. I lived her dilemmas, her fears and her successes with her and throughout the book. I found myself caring for Mimi more and more as the story developed. The story moves very organically with enough twists to keep you involved. For anyone who is ever felt they were destined for more and for those who live with someone who is, you will find yourself here.
May 6, 2019
Memoirs of a False Messiah is an entirely unique story! I loved following MiMi through the trials and trauma of her childhood and adolescence, and seeing how she grows to finally experience acceptance and adoration from a peaceful community she creates herself! It's fascinating to see how each step of MiMi's journey leads her towards the hero she becomes for so many and the false prophet she becomes for her adversaries.
Please sign up and I will ping you with updates about the book.